The Solution to the download problem
Overcoming the download challenge has not been possible until recently. This is the real power of Kyte Viewer - a versatile content viewer with no software downloads, no hassles, no problems.
Kyte Viewer displays high-fidelity (lossless) representations of files without using the files' native applications. Leveraging the converter layer, Kyte Viewer can view content from hundreds of file formats.
Key Features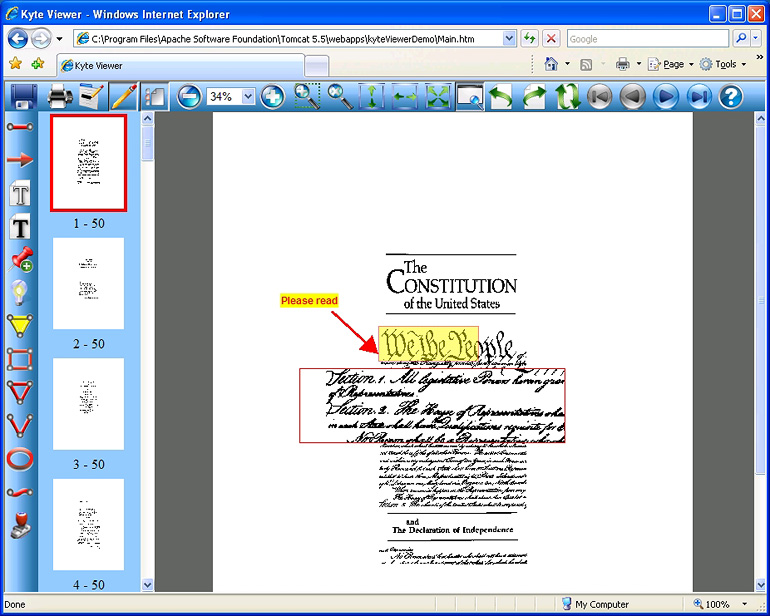 Full featured viewing: other HTML viewers are extremely primitive with basic zoom in and out functionality. Kyte Viewer is complete with rich viewing features that include multiple zooms, magnification tool, rotate, thumbnails and print.
Annotations: Kyte Viewer offers powerful annotation abilities. Highlight text, draw lines of various weights and colors, place arrows, and post comments on the image. The intuitive toolbar makes it easy to add clear and understandable annotations to your scanned documents.
Consumable: It is often difficult to integrate 3rd party components within your existing infrastructure. Kyte Viewer is designed to be consumed within other web applications. With a few quick configuration changes you can adapt the look and feel of Kyte Viewer to your custom web application by changing the toolbar and thumbnail colors.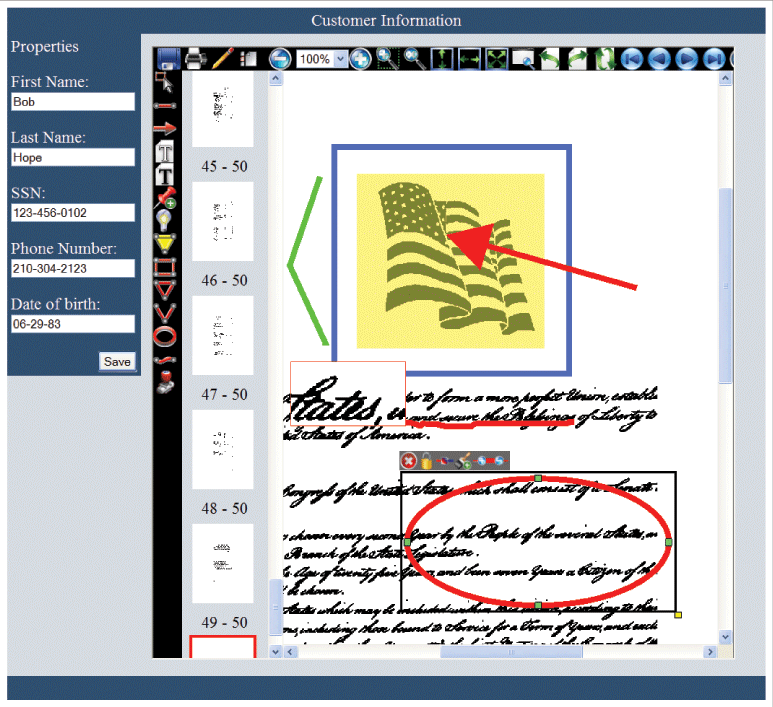 Seamlessly integrate Kyte Viewer into your custom web application.